The best shows on television(The CW) are The Vampire Diaries,Supernatural,90210 & Melrose Place.But on thursdays we just have to settle for 2 of them! Read below for a quick recap on both of them.
The Vampire Diaries
Episode:History Repeating
Jeremy gets a break from the mysterious new history teacher, Alaric Saltzman and introduces Alaric to Jenna. Bonnie is having terrifying dreams about one of her ancestors. Despite Elena's efforts to smooth things over, Bonnie and Caroline continue to argue over the medallion. When the girls hold a seance to help them decide what to do, the results are stranger than any of them expected. Matt comes to Caroline's aid when she needs a friend. Damon finally reveals to Stefan the stunning reason he has returned to Mystic Falls.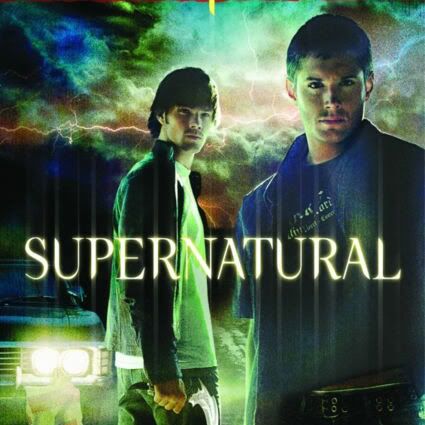 Supernatural
Episode:The Real Ghostbusters
Super fan Becky uses Chuck's phone to trick Sam and Dean into attending a Supernatural fan convention, complete with fans dressed up as Sam and Dean.
One of the activities is a live action role playing game, but things quickly turn sour after a real ghost appears on the scene.
The following article is from E!online:
Paging Taylor Swift: Mystic Falls is calling you!
Or more precisely, Kevin Williamson. The man behind the CW's addictive new series Vampire Diaries reveals that he has approached Taylor to guest star on the series as a...wait for it...vampire. What would her vampalicious secret boyfriend say?
Though no deal has been struck, and Kevin fears she's "too big for Vampire Diaries now," the writer-producer is still hoping something will work out.
"I'm desperate to have [Swift] come play a vampire," Williamson says. "Wouldn't she make an amazing Kirsten Dunst circa Interview With the Vampire type? Oh my god, I cannot tell you how hard I'm trying to get her—I would kill to have her on the show!"
Turns out it would take a lot less than murder to get another certain pretty face who's surprisingly still tied to the show...
Kayla Ewell, aka the recently staked Vicki, hints to us that she could be back on Vampire Diaries.
"I'm still under contract," she told E! Online's Party Girl Cristina Gibson. So does that mean Vicki could be back? "There has been talk of a lot of stuff," Kayla hinted. "But that's all I can say. So yes and no. We'll see what happens."
Interestingly enough, when asked if Kayla might return, Williamson told PopWrap: "No. As of right now she's completely gone. We have no plans to bring her back." So either he's really not planning anything or would like it to remain a surprise if and when she does return.
The good news is that unlike other pretty, young CW actresses, Kayla knew all along that her character wasn't long for this world. "If you read the books, Vicki is the first one to die," Kayla said. "So I signed on knowing what was happening."
Courtesy Svedka Sessions
And as a lovely parting gift, she'll always have those memories of frolicking around in her underwear with Ian Somerhalder.
"I was such a huge Lost fan to begin with that when I found out that Ian was going to be on the show, I was dancing around," Kayla said. "So that episode was fun. He's so open and loving and is literally the most wonderful man. He makes every woman feel like a million bucks. Though I was a little nervous the morning [of that scene]. I was in my trailer going, 'Oh, I should do some sit-ups and push-ups right now!' "
Do you think Taylor would be a good addition to Vampire Diaries? Should she bring that other Taylor with her? And will you miss Kayla?