So how was everyones halloween? I dressed up this i haven't done that in about 5-7 years.I went to lots of halloween festivals.Had some fun!Well although a lot has heppend:halloween,new month & more i cant forget to watch my fave shows can you? if your answer is:well i did but i didnt want to.dont worry its ok i know a lot of people did.So to get you up to date as always im here to let you know everything that has happend on 90210 & Melrose Place.Heres the skinny:
90210:
Episode:Women's Intuition
Navid and Gia launch an investigation into student drug use at West Beverly for Blaze News, which leads them to Annie's boyfriend, Jasper,leaving Annie torn over who to believe. Fresh off his break-up with Adrianna,Navid receives dating advice from Samantha Ronson while out with Liam, Teddy and Ivy at the Edison. Worried that Adrianna will relapse, Naomi and Silver enlist Navid's assistance.And there right because at the end of the show she does.Dixon reveals his situation with Sasha to Debbie and Harry , prompting Debbie to do some investigating.She finds out that Sasha isn't pregnant.But she doesn't tell dixon.Sasha then tells Dixon that she lost the baby.Debbie lets Dixon believe that he lost his baby.Jen and Ryan start dating & meet up with Pharrell to watch a performance of N.E.R.D.
Melrose Place:
Episode:Gower
Riley helps Jonah film a wedding, but the two get into a big fight in the middle of the ceremony. Putting her relationship with Jonah first, Riley breaks off her friendship with Auggie, who doesn't take the news very well. Ella discovers Lauren's expensive new clothing and lingerie plus a large envelope of cash and confronts her roommate about the late nights she's been working. David fears he may be responsible for Sydney's death.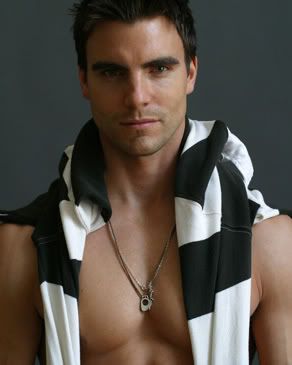 In other news:Melrose Place stars are cut off.Who? Ashlee Simpson-Wentz & Colin Egglesfield.Ashlee had this to say of the news:"Having the chance to play Violet on Melrose Place has been a thrill," she said in a statement. "Although I always knew her story would come to a final, insanely unpredictable end, playing a creepy, unstable character was something I always wanted to do, so I jumped at the chance. Thanks to the CW and the entire cast and crew of Melrose Place for allowing me this opportunity." I couldn't get any statement from him.But I do know that in the show there will be another death.Both of their characters Violet & Auggie will be leaving in the 12th episode i believe there have been only 8 episode that have aired but im not for sure.Igues we'll just have to watch & see what happends with these characters.Or you are always welcome to read my blog for the latest :D
Comments? Suggestions? any feedback is welcome!