Again I'm here for you! I'm going to give you quick recaps on The Vampire Diaries & Supernatural.Because maybe you didn't get to watch it o maybe you missed some of the beginning or for whatever reason.This is why I'm posting this blog.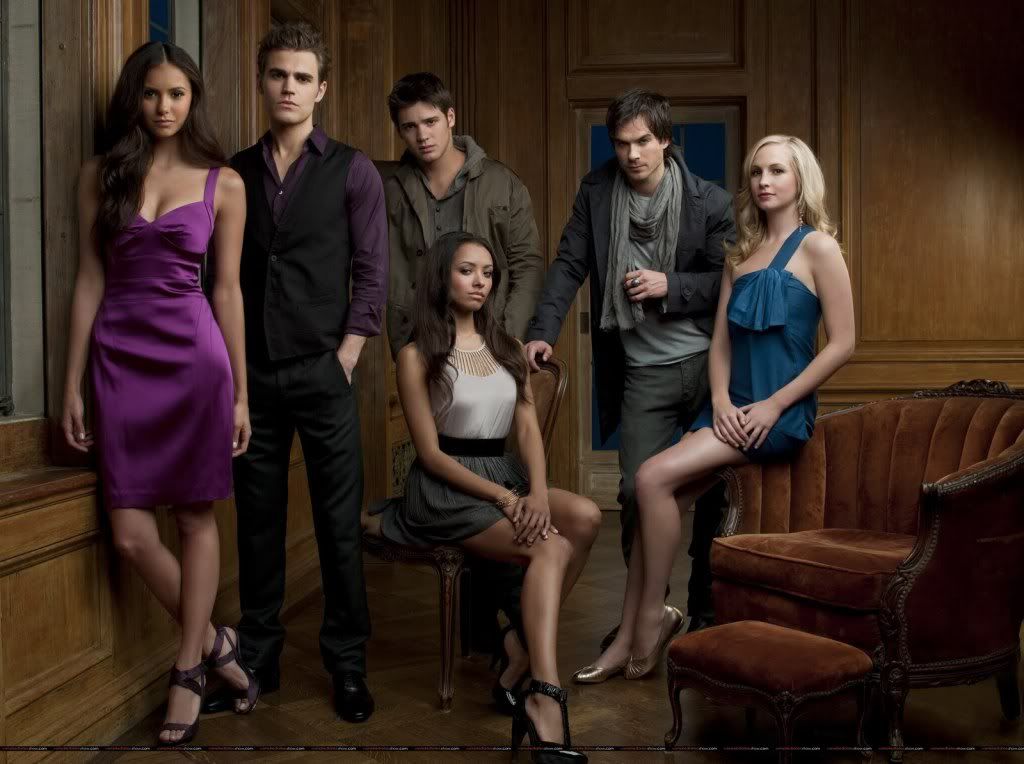 The Vampire Diaries
Episode:Haunted
As Vicki's behavior becomes more dangerous, Stefan tries to help her. Elena tries to convince Jeremy to stay away from Vicki. Caroline gives Bonnie a necklace she took from Damon to wear with her Halloween costume, and when Damon tries to take it back, he is surprised by Bonnie's abilities. Bonnie discusses the incident with Grams and learns more about her family's past.She finds out that the necklace belonged to one of her relatives. Trying to cheer Vicki up, Matt takes her to the high school's haunted house, but the evening soon takes a terrifying turn.She gets hot & steamy with Jeremy & winds up cutting him.The taste of human blood is so powerfull that she can't control herself & stefan has to stop her.And the only way he can is by putting a wooden steak through her heart.She then dies.
Supernatural
Episode:The Curious Case Of Dean Winchester
Sam and Dean discover a witch is running a high-stakes poker game where the currency is life years vs. money. Bobby sees the game as a chance to get out of the wheelchair and bets 25 years, but loses. As Bobby begins to age rapidly, Dean steps in to save him but also ends up turning into an old man, leaving Sam holding the bag for their survival.Sam wins a game with the witch farely & Dean survive.
Check back next week for more recaps of your fave shows & more!
comment blog with feedback,question or suggestions.