Again im here to help you guys out with the latest about your fave shows.Ofcourse this week i watched 90210 & Melrose Place as always.I try to post the recaps of the shows for those who dont get a chance to watch it.I also got some spoilers & more read on!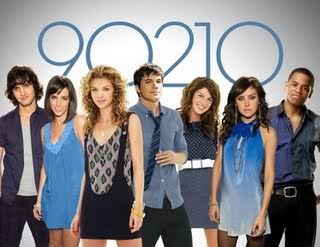 quick recap of 90210
Episode: Wild Alaskan Salmon
Kelly and Silver deal with the shocking news that their mother, Jackie, is dying of breast cancer. Kelly doesn't want to be sucked back into her mother's bad behavior, but Silver feels differently. Navid's world is turned upside down when Adrianna reveals that she needs time alone, but turns to Teddy for attention.Later Adrianna changes her mind but it's too late. Jen continues to manipulate Naomi and manages to convince Naomi to lend her a large amount of cash. Jasper rescues Annie from a bad date with Mark and the two forge a bond that will be hard to break. Harry accompanies Ryan to a bar for some guy time and attempts to be his wing man.
a quick recap for Melrose Place
Episode:Shoreline
Anton V., a famous fashion designer, meets Riley and decides she must be the face of his new denim jean campaign, much to his publicist Ella's horror. Jonah is excited about the offer as he's run into financial. Wendi sends Lauren on a job on a yacht, but Lauren panics when she sees David board the boat. Violet feigns illness to orchestrate a meeting with Michael at the hospital as part of her plan to exact revenge for the way he treated Sydney.She applies to be his kid's nanny.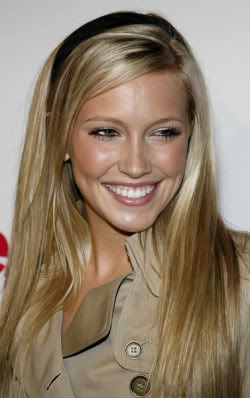 Spoiler alerts!
Melrose Place is about to get wild. Not only is Heather Locklear in the house and causing Amanda Woodward's usual brand of havoc, but there's a major character death coming!
I found this article on the web:
Melrose's Katie Cassidy has just let us in on all the gory deets about Ella's troubled future.
Read on for the scoop about how Amanda stirs things up for Melrose Place's new queen bee, plus what the character death means for the gang.
So first up, is Ella the one who gets whacked? "I can't tell you!" says Katie, "But I think everyone's going to be surprised. [The death] is a shocker, but at the same time, it's really good."
Look for the character death to reflect everything we've learned about the new Melrose Place peeps so far, and for it to be the turning point of the season so far!
In other news, Heather Locklear returns to the series on Nov. 17, and we hear that Amanda Woodward and Katie's Ella Sims have some choice scenes together. Katie tells us, "Heather is amazing. I've had so much fun working with her. She's a really cool chick and it's been really great to work with her. I'm happy she came on the show."
So are Ella and Amanda friends or foes? Katie tells us, "I think Ella looks up to Amanda and ultimately wants to be her, but she isn't—Ella's her own character, Ella's different. That said, with Amanda being the boss of the whole company, Ella would like to be in her shoes at some point."
Meanwhile, insiders dish that the drama is juicy: Amanda's first act upon returning to Melrose is to fire Ella's boss, Caleb,on the spot,so naturally Ella is practically peeing herself whenever she's forced to be in Amanda's presence. As Katie says, "The fans can expect to see a lot of different dynamics to their relationship, but it's mostly like a boss-employee relationship."
Last but not least, stay tuned to the CW Tuesdays at 9 p.m. if you want to find out what happens when everybody's closely guarded scandals, including situations like David's thievery and Lauren's prostitution gig, are revealed. As Katie spills, "Everyone's secrets will come out! I can't say much now, but everyone's secret is eventually revealed."
Ugh! I cant wait!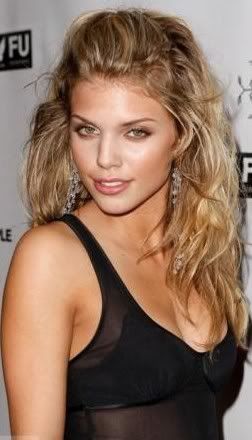 The not so nice star of 90210 Annalynne "Naomi" McCord has a <3 in real life.
While AnnaLynne McCord has found stardom on Nip/Tuck and 90210, she has also turned to helping victims of human trafficking.
McCord, 22, is involved in the Blind Project, a non-profit organization that aims to tell the stories of those affected by the problem and to alleviate it.
McCord joins the other celebs such as Ricky Martin, Emma Thompson and Ashley Judd in the fight against what is essentially a form of slavery. Victims are typically used for prostitution or forced labor. The estimated annual revenue for trafficking: $5 billion to $9 billion.
The Blind Project, which derives its name derives from the thought that so many are blind to human trafficking, raises money for awareness campaigns and rehabilitation programs for those affected.
McCord, who plays Naomi on 90210, said: "It's been really incredible to be able to shed light on a billion-dollar industry that barely anyone knows about."
"These are girls between the ages of 5 years old and 19. If you think of anyone that you know, any child that you know, and consider them being brutally molested time and again every single day -- it's something that I can't sit around and let it happen now that I'm aware of it."
McCord also spoke about the Blind Project's plans for a clothing and jewelry line called "We Are Biographers." Each item tells a real-life story of someone affected by trafficking. In Southeast Asia, where sex trafficking continues to be on the rise, the charity has set up work for those who escaped slavery and to help others not be taken in the first place.
McCord said the women "will be in a factory where they've learned how to sew and make jewelry. [They'll] work normal hours, get paid reasonable wages, and then we take [the designs] back here and sell them."
By buying one of the items, McCord said, you can help fight human trafficking. "You can wear a T-shirt and when someone asks you where you got your T-shirt, you can tell them the story of the girl you're wearing. That's what we're hoping to achieve."
The launch date for the line has not been set, but you can get more information at
The Blind Project's Web site
.