So i watched The Vampire Diaries & Supernatural today.I love those shows! And i know not everyone is able to watch them.So im giving you guys a quick recap of the shows.
The Vampire Diaries:
Episode:Your Undead To Me
Stefan is hopeful that his plan to get rid of Damon is working. Elena and Jenna are concerned about Jeremy's relationship with Vicki.Stefan decides to reveal parts of his past to Elena.
At a fund-raising car wash, Bonnie is surprised by abilities she didn't know she possessed, and seeks advice from her grandmother. Finally, Elena hears a disturbing story about the Salvatore family from a stranger.
Supernatural: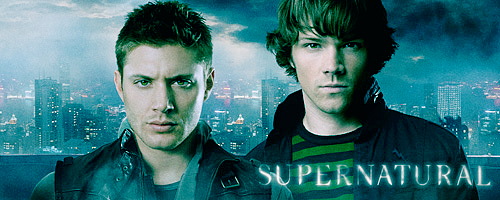 Episode:Fallen Idol
Sam and Dean decide to start hunting together again and their first case leads them to a small town whose inhabitants are being killed by famous dead icons like Abraham Lincoln and James Dean's car.
However, after two teenage girls come forward and claim their friend was kidnapped by Paris Hilton,the brothers aren't sure what they are hunting anymore.
Thanks for reading!
Comments are welcome!