So you've read my last's post as you can you can check back here every week to see a quick recap of your fave shows on The CW on Tuesdays & Thursdays.So dont forget to come here every week to catch up!
The Vampire Diaries-recap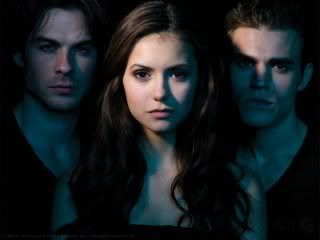 Episode:Lost Girl
Elena demands that Stefan explain the frightening events that have been happening in Mystic Falls. In flashbacks, Stefan explains how his rivalry with Damon began.It turns out that Kathrine is the one who was a vampire.And thats how Stefan & Damon became vampires.She wanted them three to be together forever.Back in the present, Damon impulsively takes control of Vicki's future,and ultimately she becomes a vampire and a confused and frightened Vicki runs away. Finally, Sheriff Forbes and Mayor Lockwood take steps to protect the town.
Supernatural-recap
Episode:I Believe The Children Are Our Future
Sam and Dean investigate a series of odd murders that strangely resemble fairytales and urban legends. The brothers track down an 11-year-old boy named Jesse and realize that whatever Jesse believes is coming true. Castiel tells Sam and Dean that Jesse is a serious threat and needs to be eliminated.
Comments,suggestions & feedbacks are welcome!