Mini Bio
Jennifer Lynn Lopez born July 24, 1969 nickname J.Lo
Is the richest person of Latin American descent in Hollywood according to Forbes, and the most influential Hispanic entertainer in the U.S. according to People en Español's list of "100 Most Influential Hispanics".She parlayed her media fame into a fashion line and various perfumes with her celebrity endorsement. Outside of her work in the entertainment industry, Lopez advocates human rights, vaccinations and is a supporter of Children's Hospital Los Angeles.
Lopez began her career as a dancer on the television comedy program In Living Color. She subsequently ventured into acting and gained recognition in the 1995 action-thriller Money Train. Lopez's first leading role was in the biographical film Selena (1997), in which she earned an ALMA Award for Outstanding Actress. She earned her second ALMA Award for her performance in the 1998 film Out of Sight. She then starred in the romantic comedies such as The Wedding Planner (2001) and Maid in Manhattan (2002). Lopez had bigger commercial successes with Shall We Dance? (2004) and Monster-in-Law (2005).
In 1999, Lopez released her debut studio album On the 6, which spawned the number one hit single, "If You Had My Love". Her second studio album, J.Lo (2001), was a commercial success, selling eight million copies worldwide. J to tha L-O!: The Remixes (2002), became her second consecutive album to debut at number one on the Billboard 200. Her third and fourth studio albums—This Is Me... Then (2002) and Rebirth (2005)—peaked at number two on the Billboard 200. In 2007, Lopez released two albums, including her first full Spanish-language album, Como Ama una Mujer, and her fifth English studio album, Brave. She won the 2003 American Music Award for Favorite Pop/Rock Female Artist and the 2007 American Music Award for Favorite Latin Artist. To date, Lopez has sold over 25 million albums worldwide. Lopez was ranked the 27th Artist of the 2000–10 decade by Billboard.
Reports circulated in mid-2010 that Lopez would join the judging panel of American Idol.In September 2010, the program's producers officially confirmed that Lopez had joined the series.
From her 2007 pregnancy Lopez had been writing her then-confirmed seventh studio album, Love? due for release in Summer 2011. It features productions from Danja, Jim Jonsin, Darkchild, Chris n Teeb (from Dropzone), Tricky Stewart, The-Dream, D'Mile Mike Caren, Jean Baptiste and The Neptunes. A song titled "Fresh Out The Oven" featuring Miami rapper Pitbull surfaced online in October 2009 but her record label said that it was simply a buzz single.It has since topped the Hot Dance Club Songs chart. The project's official lead single, "Louboutins", had its radio debut on November 23, 2009, following the song's premiere and performance at the 2009 American Music Awards. The song only managed to enter the Hot Dance Club Play chart six weeks after release and reaching number 1, however, it failed to enter any other chart, including the Billboard Hot 100. In late February 2010, it was confirmed that Lopez and Epic Records have parted ways.
Lopez's manager, Benny Medina confirmed the news saying "Jennifer had a wonderful relationship with the Sony Music Group, and they have shared many successes together, but the time was right to make a change that best serves the direction of her career as an actress and recording artist, she is grateful and appreciative to everyone at Sony for all that they accomplished together."Lopez later released a statement to the media where she said that she had already completed her contractual obligations with Sony Music Entertainment and Epic Records and decided it was for the best to end the partnership on amicable terms. She added that she found a new "home" [record label] for the album 'Love?' and it will be coming out Summer 2010.Shortly after being spotted talking to Island Def Jam Music Group's chairman and CEO L.A. Reid, it was confirmed on March 19, 2010 that Lopez signed with Def Jam Recordings, and is working on new material for Love? with RedZone Entertainment (Kuk Harrell, The-Dream and Tricky Stewart).
Philanthropy
Lopez is an avid supporter of Children's Hospital Los Angeles and was presented with the Children's Humanitarian Award at the hospital's inaugural Noche de Niños gala in September 2004. Lopez continues to attend the annual red carpet event and is a regular visitor to the hospital. The singer participated in the Nautica Malibu Triathlon benefiting the hospital in 2008. In May 2009, Lopez formed The Maribel Foundation, with the goal of supporting Children's Hospital Los Angeles and improving health care internationally.
On February 14, 2007, Lopez received the Artists for Amnesty International award "in recognition of her work as producer and star of Bordertown, a film exposing the ongoing murders of hundreds of women in the border city of Juárez, Mexico". Nobel Peace Prize winner José Ramos-Horta presented the award to Lopez at the Berlin International Film Festival. She also received special recognition and thanks from Norma Andrade, co-founder of Nuestras Hijas de Regreso a Casa A.C. ("May Our Daughters Return Home, Civil Association"), an organization consisting of mothers and families of the murdered women of Juárez.
Lopez has also been involved in promoting vaccination for whooping cough. Lopez is working with Sounds of Pertussis and March of Dimes to promote awareness about the disease and encourage vaccination of adults to prevent spread of disease to infants.
Career Highlights
Has sold over 55 million copies of her Cd's.
Has made half a million dollars in the box office alone.
Has earned over 150 nominations for her acting & singing career.
Has won over 50 awards for both singing & acting.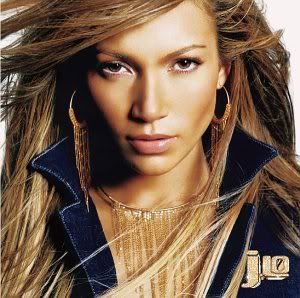 Singles
"If You Had My Love"-May 11, 1999
"No Me Ames"-June 27, 1999
"Waiting for Tonight"-November 16, 1999
"Feelin' So Good"-March 17, 2000
"Let's Get Loud"-August 8, 2000
"Love Don't Cost a Thing"-December 1, 2000
"Play"-April 24, 2001
"Ain't It Funny"-July 3, 2001
"I'm Real"-October 16, 2001
"Cariño (promo only)"-2001
"Si Ya Se Acabó (Spain only)"-2001
"Jenny from the Block"-September 26, 2002
"All I Have"-February 11, 2003
"I'm Glad"-July 1, 2003
"Baby I Love U!"-March 23, 2004
"Get Right"-January 4, 2005
"Hold You Down"-Feb 15, 2005
"Qué Hiciste"-March 12, 2007
"Me Haces Falta"-June, 2007
"Por Arriesgarnos"-December, 2007
"Mi Gente"-June 2007
"Aguanilé"-October 2007
"El Dia de Suerte"-2008
"Escándalo"-September 2008
"Do It Well"-September 18, 2007
"Hold It, Don't Drop It"-January 14, 2008
"Louboutins"-December 21, 2009
"On the Floor"-January 18, 2011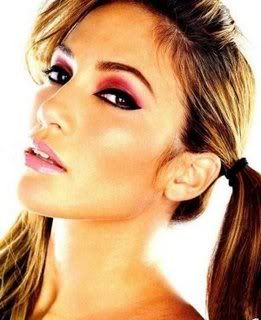 Fun Facts
Lopez is one of the highest-paid actresses in Hollywood and the highest-paid Latin actress in Hollywood history, though she's never had a film grossing over $100 million in the USA.
In 2007, Lopez made the Forbes magazine's list of "The 20 Richest Women In Entertainment," ranking ninth. Her wealth was estimated to be $110 million in 2007.
Lopez launched a clothing line in 2003. Named JLO by Jennifer Lopez, the line included different types of clothing for young women, including jeans, T-shirts, coats, belts, purses, and lingerie, a jewelry line,and an accessory line that includes hats, gloves, and scarves.
In the gyms she was called "La Guitarra" because her body curved like guitar.
Perfume Empire
Glow,still,Live,Love at First Glow,Live Luxe,Miami Glow,Deseo for women,Deseo for men,Glow After Dark,Sunkissed Glow,Live Platinum,Deseo Forever,Blue Glow,My Glow,LA Glow & her latest Love & Glamour!!!
Future Projects
On January 18, 2011, Lopez released her first single with Def Jam Records. The track is named "On The Floor" featuring Pitbull (rapper). It is produced by RedOne.
She is one of the new American Idol judges.
She'll be releasing her 7th album mid-2011.
Fun Stuff
Sign up for special offers from Jennifer Lopez Beauty
Jennifer Lopez Dress up Game
Her first music video
Her last music video
Jennifer Lopez's website
Comments are always accepted!!!